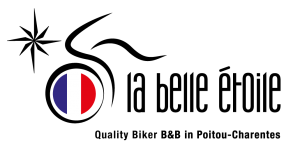 Thank you for your booking.
Your request has been received and will be dealt with as soon as possible.
A copy of the booking form has been sent to your email address for your records.
Please ensure that you check your spam folder if you do not receive your confirmation (then trust the sender).
If you have any queries then  contact us at: info@labelleetoile79.eu
Please remember to pay your deposit to secure your place.